Today, the first video-single, 'Bad Thoughts' gives an idea of the upcoming studio-album Daily Ritual from the band BLOWFUSE, to be released on February 8th, 2019!
We are very happy to announce our new addition to the Long Beach Records family: BLOWFUSE from Barcelona, Spain!
Barcleona, 2018: a disillusioned youth, a frustrated generation, social upheaval, failed independence aspirations, police brutality and unemployment are the daily grind of a plethora of tourist crowds. For years, the best breeding ground for BLOWFUSE, a young and angry alternative punk rock band, from which you can identify all this frustration and hopelessness just as little as their Spanish origin.
The tireless bundle of energy BLOWFUSE is preceded by a reputation as an excellent live band full of moshpits, stagedives and punk rock demolitions and so it is not surprising that their album DAILY RITUAL is being released from a total of eight (!) different labels worldwide on 08.02.2019 on CD, Vinyl, download and stream.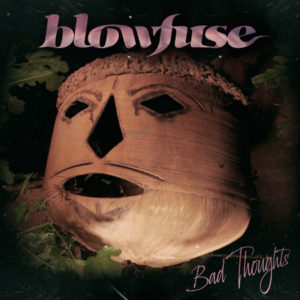 Stay tuned for more info about the new BLOWFUSE album Daily Ritual.