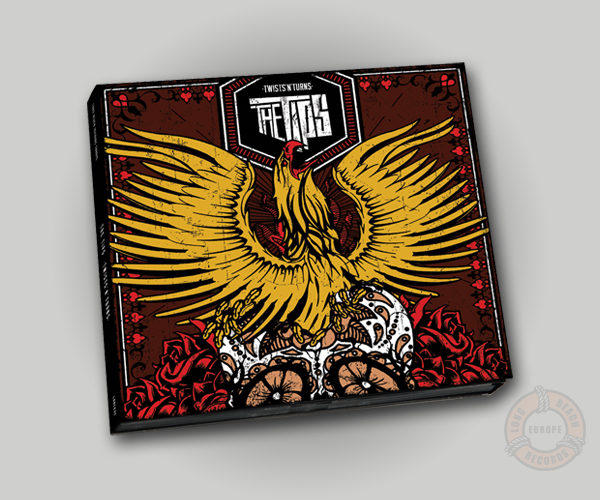 THE TiPS – Twists'n'Turns (CD)
The highly anticipated third full length of Dusseldorf's reggae-punks THE TiPS.
25 in stock
Product Description
Reggae music from Dusseldorf, Germany? Not the sound that most people would associate with that city. People familiar with today's youth culture might default to images of Germany's underground punk movement. THE TiPS, however, began their musical journey within that scene and immediately introduced elements of cozy reggae along with smooth soul into their hard driving punk songs. A process which created their unique sound and style. Punks of all sub genres, however, continue to follow their fellow travelers even while the band's style has been quickly attracting a larger and more diverse fan base. THE TiPS latest album, to be released on Long Beach Records Europe on February 19, 2016, stays true to their musical vision while taking a step further. TWISTS'N'TURNS honors THE TiPS reputation as Germany's seminal punk/reggae/rock band all-the-while branching out for the first time to international markets.
– 4 panel digipack CD
– special partial UV varnish on front cover
Tracklist:
01.) Birds In Trees (feat. Benji Webbe – SKINDRED)
02.) Leaving Home
03.) Wasting Time
04.) Chosen Fool
05.) Johnny's Song
06.) If You Want To
07.) City Lights
08.) Alien
09.) Parade
10.) Do It Right
11.) Back In The Days
12.) Still Turning